7. June 2021
8WCCA – 8th World Congress on Conservation Agriculture
The 8th World Congress on Conservation Agriculture has already started in Switzerland.
The theoretical part of the congress will take place from the 21st to the 23rd of June. This will be recorded and takes place in Bern. Online participation is possible by registration.
The field day was originally planned as a large exhibition on the 24th and 25th of June. The period was extended and brought forward, beginning from the 3rd of June. In order to be able to present the many trials at the trial farm in Witzwil safely there will be guided tours in small groups on several dates from now on.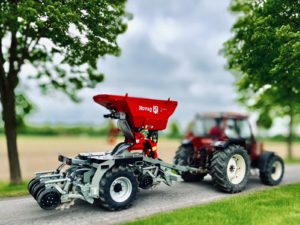 The Novag team will be fully on site on the 24th and the 25th of June. We will present our small T-ForcePlus 150 and go into the field demonstration with a 3m customer machine.
For more info, please visit the event's website: